Energize your Portfolio
Welcome to our weekly snapshot of information that we hope will help in your journey as a systematic, rules based, trader!
In todays issue:
Trading Quote
Trading Strategy Tips
Recommended Trading Books
Whats on our Watchlist
Trading Humour
Trading Quote 
"There is no single market secret to discover, no single correct way to trade the markets. Those seeking the one true answer to the markets haven't even gotten as far as asking the right question, let  alone getting the right answers." - Jack Schwager
Jack is the author of the famous Trading Wizards books where he interviewed many of the worlds most successful traders. In this quote Jack is eluding to the fact that most new traders are looking for a holy grail entry signal that will make them wealthy.  Unfortunately there is no holy grail signal.  Success in the market requires that you develop a trading strategy with a small edge that you understand intimately and systematically executing it through good times and bad. 
Trading Strategy Quick Tips
Define Your Strategy - Successful traders have a clear strategy. Define your trading plan, including entry and exit rules, and stick to it diligently for consistent results.
Master Risk Management - Protect your capital by setting stop-loss orders and sizing your positions wisely. Effective risk management is the foundation of trading success.
Use Technical Analysis - Use technical analysis to identify trends and key support/resistance levels. It's a valuable tool for making informed trading decisions.
For more Trading strategy tips be sure to review our tutorial on Building a Systematic Trading Strategy.
Recommended Trading Books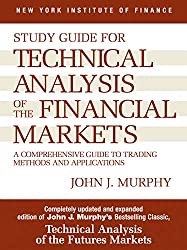 Technical Analysis of the Financial Markets
 To be a successful trader you need to have a basic understanding of technical analysis.  This is a great reference source that explains the concepts of technical analysis and their application in the financial markets.  You will find yourself continually referencing this book throughout your trading career. 
What's on our Watchlist
Your Trading Strategy should include a daily scan to find the strongest trending markets.  Every day after the market closes as part of my trading strategy I scan my trading portfolio of approximately 50 markets to identify the ones that are showing strength and should be added to my watchlist. The strongest trending markets are highlighted in the table below.  How does this compare to the markets on your watchlist?
It's interesting to note that energy related markets are the top three trending markets.  That's not what you would expect if we are heading into a recession as many of the talking heads in the media would lead you to believe. Trading Humour
Please let me know what you think.  What did you find most useful? What would you want more or less of? If you find this information useful please share with fellow traders.
Trade Smarter....Trader Better!