The Voodoo Trading Post - March 21, 2022
Here's our weekly snapshot of information that we hope will help in your journey as a systematic, rules-based, trader!
Trading Quote 
"If you can't take a small loss sooner or later you will take the mother of all losses" - Ed Seykota
Trading Strategy Tips
If you try to stop and start executing your trading strategy you will not be successful.  Consistency is the key to trading success.
It's hard to pull the trigger after a big loss but you can't second guess yourself.  Even after a losing streak you must be able to trust your trading strategy and continue to follow any signals that it generates.
For more Trading strategy tips be sure to review our tutorial on Building a Systematic Trading Strategy.
Weekly Instagram Trading Poll 
Yes - 60%
No - 40%
Over the past decade Growth Stocks (i.e. Tech) have been doing well.  Since the beginning of the year Value Stocks (i.e. Commodity Markets) have been outperforming Growth Stocks as a result of rising interest rates and rising inflation.  A robust trading strategy will monitor both growth and value stocks and capitalize on the strong trends that develop in each group.
Trending Markets
These are the strongest trending markets over the past month. Is your trading strategy capturing some of these trends?
Recommended Trading Books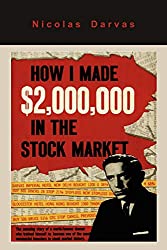 How I Made $2,000,000 in the Stock Market is a true life story about a professional dancer who educated himself in trading and turned a small account into over $2,000,000.  This a great example of how someone with no financial training can develop a personalized, straight-forward, trading strategy, consistently execute it and achieve financial freedom.
Trading Humour
Please let me know what you think. What did you find most useful?  What would you want more or less of? If you find this information useful please share with fellow traders.
Trade smarter, trade better!
Cheers
Bruce
★★★★★ 
Daily Journal
"I'm fairly new to the trading environment and was prompted to track my journey via a journal. I must say I was impressed with the layout and data contained therein to mark my progress and daily entries. I think this is exactly what I was looking for. The Voodoo journal will be very beneficial in my endeavor." Eddie H.
Printed Version Back in Stock!